Blog
Soundtrack of Oak + Fort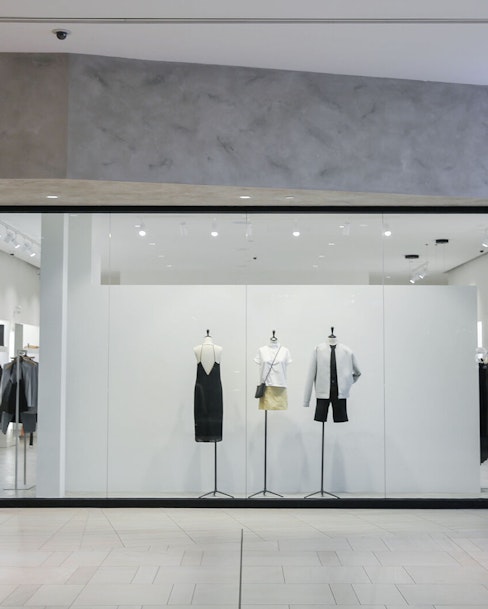 Oak + Fort wants its stores to play music that delivers the brand promise in a unified and systematic way. Soundtrack's dashboard provides the marketing department with full control of the music playing in the stores.
Posted on October 30, 2019
2 minutes read
Music at Oak + Fort
Oak + Fort is a womenswear and menswear brand that aims to offer accessible luxury for women and men who seek everyday essentials reimagined with a modern minimalist approach. Oak + Fort wants to make sure that the music in all its stores across North America stays in line with the brand's aesthetic and demographic.
To set the mood and tone and to drive the intended customer experience, it was crucial to find a solution that would make sure that store staff didn't take unapproved liberties with the selection of playlists or songs.
IT manager Devon Aubert signed up for Soundtrack and saw that the streaming service fit the bill.
"At a glance, we can see which of our stores are following the creative direction from our Marketing Department and remaining on brand," Aubert says. He adds that the simple licensing structure and management dashboard lets Oak + Fort scale up quickly with little support from the IT Department, freeing up IT staff to focus on other projects.
"We look to create a fun, and lively atmosphere that reflects well with the changing traffic in stores."
How it works
The marketing department decides on the music in the stores, making sure that the Soundtracks and Playlists are appropriate for peak traffic times and slower traffic times. The marketing department also puts together a variety of playlists available for each store to use at discretion, with guidance on which playlists best suit different days of the week and times of the day.
Along with store manager feedback on songs, styles and previously used music genres, the marketing department can make sure there is a large enough selection of music to give both staff and customers the desired experience.
Redefine your music streaming
See how Soundtrack works for you and your store. Get our most exclusive features with a no obligation 14 day trial, unlocking everything available in Soundtrack Unlimited.