Blog
Soundtrack of McDonalds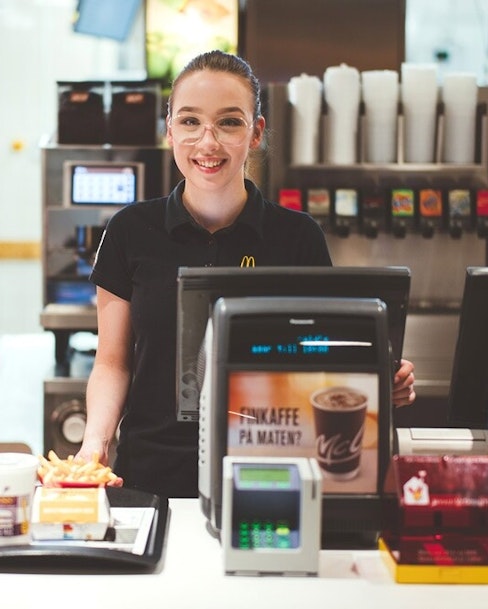 Creating a consistent brand sound and a new music strategy for McDonald's restaurants in Sweden.
Posted on March 3, 2022
1 minute read
Music at McDonald's
McDonald's is one of the largest and most well-known brands in the world. They have an endless stream of customers coming through their doors every day, and it's not hard to understand that creating an amazing customer experience is vital to them. The better the experience, the more likely the customers are to come back.
In 2014, McDonald's Sweden partnered with us at Soundtrack Your Brand to establish a platform and a strategy for their in-store music.
Key representatives from McDonald's marketing department sat down with our music curators to define what they wanted to express through their music and using data from Spotify, we analyzed McDonald's target groups. Armed with all the tools needed, we could create a soundtrack that both reflects McDonald's identity as well as adjusts to the different moods and preferences of their customers.
Together, we brought the concept of "the right music, at the right place, at the right time" to life.
"When it comes to the customer experience, every single detail is crucial, and it's astonishing what music can do."
3 important steps in creating a brand sound
Defining your brand identity and your target group is the first step toward finding the right music for your brand. What are your core values? How do you want to position your brand?

Find your music identity. Pinpoint the core values that you want to express through music and translate them into playlists that reflect your brand. Sorting out what not to play is just as important as choosing what to play.

Develop your sound. View your brand sound as an on-going project, and remember that music can quickly become outdated.
Redefine your music streaming
See how Soundtrack works for you and your restaurant. Get our most exclusive features with a no obligation 14 day trial, unlocking everything available in Soundtrack Unlimited.