Blog
Soundtrack of TAG Heuer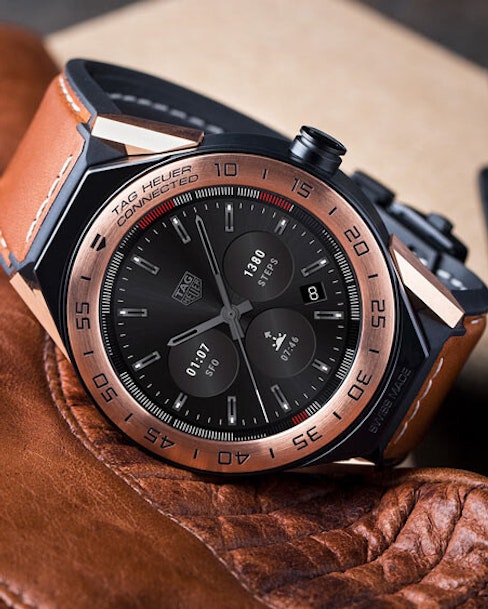 TAG Heuer CEO Jean-Claude Biver is using music to transform the Swiss watch brand's store network.
Posted on March 3, 2022
2 minutes read
Music at TAG Heuer
It's hard to overestimate the impact Jean-Claude Biver, 67, has had on the Swiss luxury watch industry. Through brilliant marketing, he made brands such as Blancpain, Hublot, and Omega both popular and profitable.
When Jean-Claude Biver took the helm of TAG Heuer in 2014, he set out to revamp the Swiss watch brand's stores to appeal to a younger generation. Transforming traditional boutiques to experience shops, Biver says, is the right way to showcase the brand's spirit, history, and forward-leaning character to the customers of tomorrow. "Music is critical to this transformation," he says.
The situation
To reach younger people, TAG Heuer has started emphasizing music as part of its brand. It has embraced well-known brand ambassadors within the global EDM scene, such as David Guetta and Martin Garrix.
The problem
Despite the EDM stars, TAG Heuer's stores failed to fully advance Biver's vision of younger appeal. He explains: "I want everybody who goes to our boutique to feel at home. That's not the case in all our boutiques. Some of our watch shops, they look like a watch shop. I don't want our shop to look like a watch shop. It should look like an experience shop. It should look like an emotion shop. It should look like a dream shop. Music can promote this."
"Our shop should look like a dream shop. Music can promote this."
The solution
To express and celebrate its avant-garde spirit, TAG Heuer turned to Soundtrack Your Brand to select its music. The curators set out to program music, which, like TAG Heuer itself, is modern and disruptive, yet accessible.
"Just like the music of TAG Heuer ambassadors David Guetta and Martin Garrix, Soundtrack's selection for the brand is grounded in the global EDM scene. But instead of bombastic arena anthems, the focus is on more discreet and delicate songs," says Magnus Rydén, VP of Music at Soundtrack Your Brand.
The result
The benefits of music for TAG Heuer are twofold, Biver says. Music is a language that lets the brand communicate with young people across the world, no matter what language they speak. "We want to speak to the young generation. And the young generation is a music generation," Biver says.
Music, due to its emotional qualities, is also a direct way to reach people in the boutiques, Biver says. "When we promote music we are more efficient than we promote our watches. The watch should never be first. First, you must have the experience. First, you must have the emotion. You must feel at home, and you must feel "this is my lifestyle!" Only then do you buy the watch."
Redefine your music streaming
See how Soundtrack works for you and your store. Get our most exclusive features with a no obligation 14 day trial, unlocking everything available in Soundtrack Unlimited.